Here's the instruction on duplicating a new key for Mitsubishi ASX 2015 with chip PCF7936. Chip programming and remote control programming were carried out with the device Lonsdor K518ISE key programmer.
2-button remote key with chip PCF7936
Procedure
Step 1: Generate key chip
Connect K518 host with vehicle via OBD socket
Select Special Function->Generate key chip->46 chip->Mitsubishi
Insert key/chip into Lonsdor K518 card slot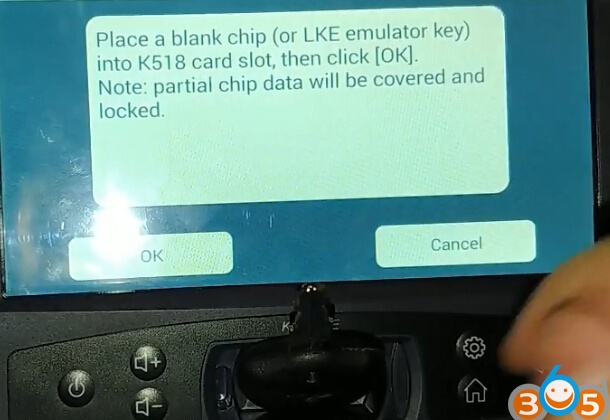 Generating in progress
Generate key chip success
Step 2: Program chip key
Turn on ignition
Select Immobilizer->Mitsubishi->Select from vehicle->Europe->ASX->Without Smart-> Program smart key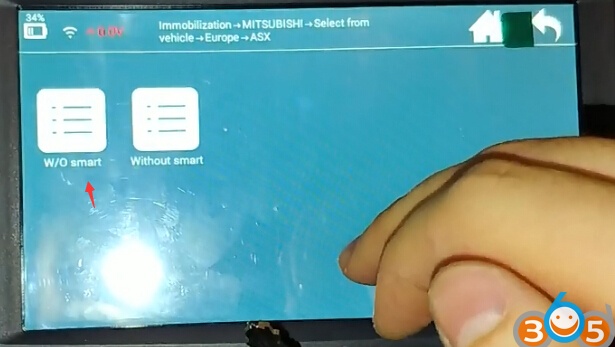 Lonsdor K518ISE will ask pin code to access
1. For Lancer, Lancer-ex, try PIN:8A02, 8A12,8A32,8A42,8A62
2. For Outlander/Ralliart, try PIN:8A12, 8A32, 8A42
3. For ASX, try PIN: 8A62
Here we enter 4-digit pin code 8A62 and confirm
Programming…
Program completed. Press OK to program next key
Insert next key within 10 seconds and turn on ignition
Both programmed key can start engine.
Step 3: Program remote control
Select Immobilizer->Mitsubishi->Select from type->Remote->Type 1->Program remote
This function will delete all programmed remotes
Lonsdor K518 will ask to enter pin code again
Press LOCK and UNLOCK button, release after the remote control light flashes 3 times.
Wait for 1 sec, then press the unlock button once, to program more remotes please repeat the above procedure.
Program remote control completed.
Test the remotes, both working.