The task is to make a duplicate key for a 2013 4th generation Immobilizer Volkswagen Tiguan with key chip ID48. The chip key and remote programming is performed by the Lonsdor K518ISE key programmer.
Procedure:
Step 1: Backup eeprom
Connect K518 host with vehicle via OBD socket
Select Immobilizer->VW->IMMO4->2013 NEC 24C64->Immobilizer->Backup EEPROM
Enter the eeprom name to be saved
Turn on ignition switch
During the procedure, the dashboard will turn black several times, this is normal.
Reading data
Backup success
Step 2: Read IMMO data
Select Read IMMO data
If it is the smart key, turn off ignition then turn it on
If it is remote key: turn on ignition and start vehicle
Here's the remote key
Communicating
Lonsdor K518 read vehicle VIN, CS, password, key number etc information
Step 3: Make dealer key
Select Make Dealer Key
Turn on ignition and start engine
Dashboard turns black, it is normal.
Reading key data
Insert the key to be programmed into K518 key slot
Select Make ordinary dealer key
Select key type VW (TP23)
Read key ID
Generate the dealer key and lock key success
Step 4: Learn Key
Select Learn key
Make sure the EEPROM has been backuped before the opearation is performed.
Press YES to continue
Take all keys into the car.
All original keys that are not involved in learning will be deleted.
Turn on ignition and start engine
Communicating
Dashboard turns black
reading data
Enter number of keys to be programmed: 2
Select Key Type
If it is smart key, press OK
It it is remote key, press Cancel. Here we click Cancel to continue
Insert key and turn on ignition switch, after all keys have been replaced, click OK to finish key learning.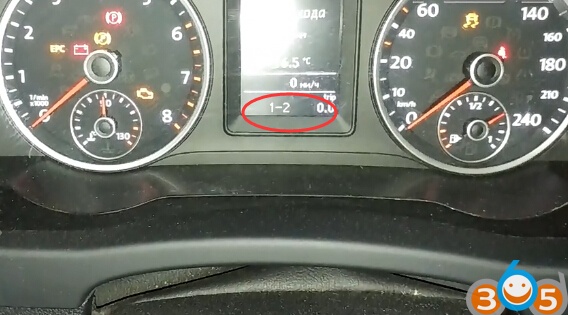 Switch ignition off then turn it on
Program complete.
Both keys can start vehicle
Step 5: Program remote
Go back to VW menu, Select VW->Remote->Program Remote->Delete Remote
Delete remote success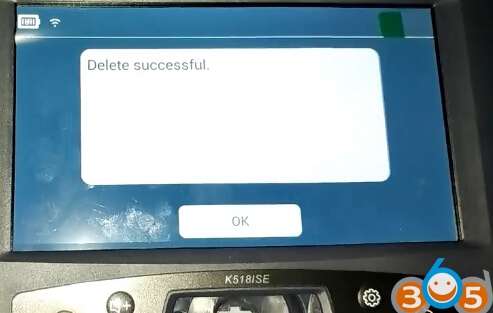 Select Add remote
Press Unlock button for 2 sec within 15 sec
Add remote success.
Lonsdor K518ISE program 2103 Volkswagen Tiguan ID48 remote key success.