Here's the guide to duplicate a key for the Kia Ceed 2011 with chip PCF7936, pin code calculation and key programming is performed by Lonsdor K518ISE key programmer.
Step 1: Calculate Pin Code
Connect K518 host wit vehicle via OBD socket
Select Immobilizer->Kia->Read Pin Code->46 Chip
Turn ignition to ON position
Read pin code in progress
Read Pin code success. The Pin is exactly the same as read by Xhorse VVDI Key Tool.
Step 2: Program chip key
Back to Kia menu
Choose Select from type->Immobilizer->Type 1(CAN)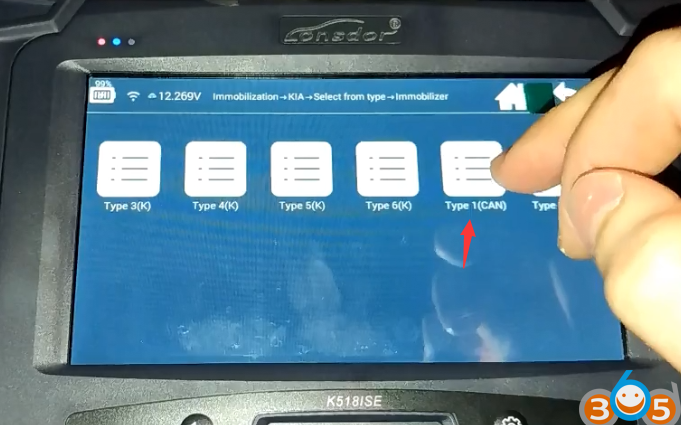 Read key number
There are 2 keys existed
Select Program key function
Turn on ignition switch
Lonsdor K518 will require to enter Pin code to access
Programming key…
Program key success. Press Yes to program next key
Remove 1st key
Place next key and turn on ignition
Follow same procedure to program next key until program complete
The new key can start car.
Step 3: Program remote control
Select Kia->Select from type->Remote System->16 PIN->Type 4->Program remote
Note: If you are not sure about the system type, try one-by-one until success.
Don't insert key into ignition
Program remote control: program LOCK or UNLOCK button for more than 1 s
Remote programming success.
Disconnect Lonsdor K518ISE.
Done.