Guide to read pin code and program smart key on a Kia KX3 year 2013 when all keys have lost by using Lonsdor K518ISE key programmer.
Key info.:
Original key: 3-button smart key
Chip: 47 Chip
Start: One button start-stop
Card slot: No
Pin code reading: by OBD
Device to program: Lonsdor K518 car key programmer
Guide:
Step 1: Read 47 Pin Code
Connect K518 host with vehicle via OBD diagnostic socket
Select Kia->Read Pin Code->Read Pin Code (47 smart card)
Turn ignition switch to ON position
Open and close driver door for once
Press on Start button. Open and close driver door once
Communicating…
Lonsdor K518 read Kia KX3 47 pin code success
Write down the pin code
Step 2: Program Smart Key
Select KX3->Type 1->Program Smart Key->Program Smart Card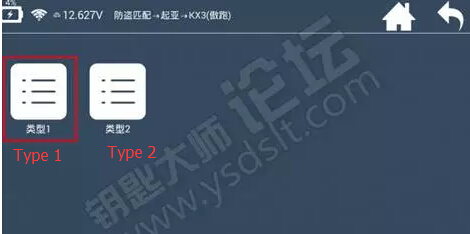 All smart keys need to be programmed, otherwise cannot start vehicle.
Turn ignition off. Open and close driver door once.
Lonsdor K518ISE will require to enter 6-digit pin code read from Step 1
Press YES to continue
Prepare smart key to be programmed, stick the smart key to Start button within 5 sec until immo indicator flashes
Programming
Program success. Press YES to program next key, NO to go back.
Test the new smart key.
http://www.obdii365.com/wholesale/lonsdor-k518ise-key-programmer.html