Here's the instruction to generate Citroen C4 Picasso Wireless Remote Key with Xhorse VVDI key tool and program remote control with Lonsdor K518ISE key programmer.
Tools need:
Xhorse VVDI Key Tool remote maker
Original remote key
Xhorse VVDI wireless remote key
Lonsdor K518ISE key programmer
Step 1: Generate Remote with VVDI Keytool
Insert original key into coil, select Transponder Clone->Automatic detection clone
Read original remote ID46, locked 7941 transponder
Insert vvdi remote into coil
Identify remote ID46, Unlocked 7941
Disassemble the vvdi remote, insert PCB into coil
Select Remote/Smart Program->Remote key->Europe->Citroen-> we enter from C3 (268 c3 434MHz)
Press Gen button to write remote
Generate remote key success
Step 2: Program remote key with Lonsdor K518ISE
Connect K518 host with vehicle via OBD socket
Select Immobilizer->Citroen->Select from vehicle->C4->Immobilizer->Type 1->Program key
Turn on ignition switch with vvdi key
Lonsdor 518 read vehicle information
K518 ask to enter 4-digit pin to access (you should read PIN first, then it will auto fill in the blank)
Verifying PIN
Turn ignition off and on within 15 sec
Programming…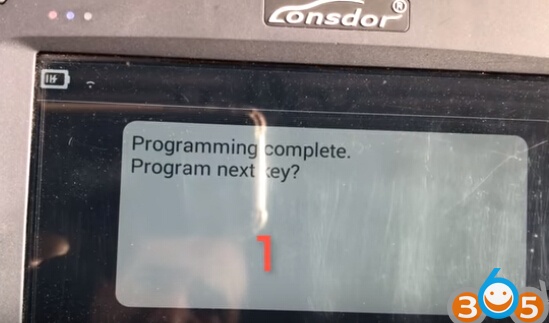 1st key programming complete
Turn ignition off, replace a new key, turn on ignition within 15 sec
Program completed
Manually reprogram remote control:
1.Switch ignition off and remove key
2.Insert a key and switch ignition on
3.Press any button of the remote key for 10 sec then release within 20 sec
4. Switch ignition off and remove key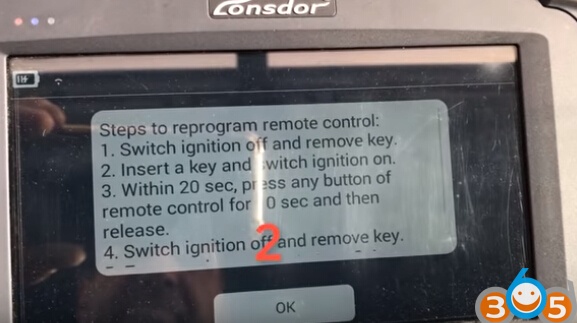 Test the remote key
Done.