How to use SKP1000 car key programmer to program Ford Focus 2014 none-smart folding Key without security pin code.
Key information:
Original key: 3-button drop-shaped folding keys
Frequency: 433MHz
Chip: 83 chip
Remote programming: automatically generate remote
Device: SKP1000 tablet auto key programmer
Procedure:
Connect SKP-1000 tablet with vehicle via OBD socket through OBD main cable
Turn ignition switch to ON position
Select Ford
Select Focus model
Select without pin code
Select key programming
Select OBDII connector
Turn ignition OFF
Press YES to continue
SKP1000 key programmer will automatically detect vehicle infor, i.e VIN and parts number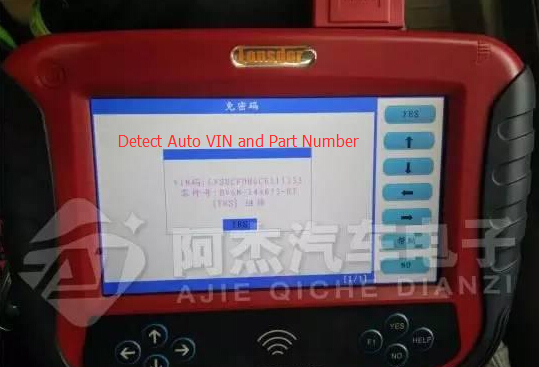 Select Add a key
Insert a new key
Turn ignition on
Press YES
SKP1000 identify current key number: 2
Calculating pin code, please wait for 5 minutes, calculation done and key programming succeed.
Test the new key.