Lonsdor K518ISE key programmer is the first tool to read Kia / Hyundai PIN code for Type 46 & 47 keys by OBD and add Smart Key without PIN code. Here's the guide on read pin code for common 46 chip and smart key 46 chip respectively.
Hyundai Mechanical key with common 46 chip
Some tools will read/decode PIN code from Hyundai/Kia common 46 chip, i.e JMD Handy Baby, ND900, VVDI2, so does Lonsdor K518
1) Read ID46 chip pin code with K518
Connect K518 host with vehicle via OBD diagnostic socket
Select Immobilizer->Hyundai/Kia->By System->Read Pin Code->Read PIN Code (46 chip)
Wait a few seconds to read PIN
2)
AD900/ND900/Handy baby/VVDI2 decode original key pin code
For Hyundai/Kia manufactured in China
P1 line: 22 29 39 is the correct PIN code
For Hyundai/Kia abroad
P2: Line 73 85 + P1 line: 78, the correct PIN code is 73 85 78.
Hyundai Smart key card with 46 chip
You need to collect key data and decode with ND900 Mini/CN900 Mini first

You properly need to try many times to collect data on Hyundai models with card slot until decode success
It is easy to collect key data on start-stop models
Attached smart key and ND900 to Start button
Remove the battery of the smart key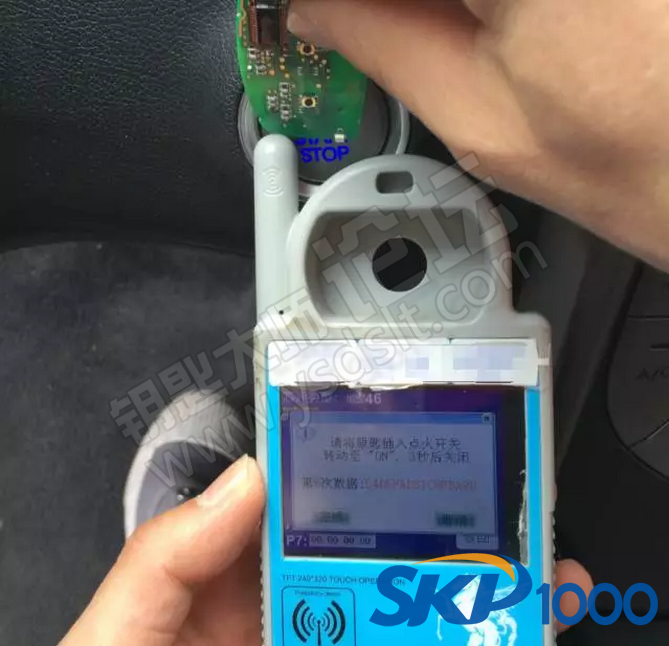 Decode success:
Write down the pin: ED F0 F8 EB 51 92
Then Unlock PIN with Lonsdor K518ISE
Select Immobilizer->Hyundai/Kia->By System->Read Pin Code->Read PIN Code (smart key 46 chip)
Remove the card slot holder
Insert a working key into the card slot
K518 require to enter 12 digit key pin decoded by mini ND900 and confirm
Displays current key ID
Reading pin code, wait for 30 sec
K518 successfully read 6-digit Pin code from Hyundai 46 smart key.