Lonsdor Dealer Service Center- instructions for unbinding Lonsdor JLR-IMMO Jaguar Land rover key programming device
Part 1: registration and login
Login website:http://dealer.lonsdor.com (can switch between English & Chinese)
Account password: created by marketing and sales staff when add dealers' info. to IM backend system.
Dealer can input correct email address and password to login:
Enter main interface successful, your present products shows here (see below pic).
Part 2: select product
After select Lonsdor JLR-IMMO product, it skips to below interface:
Part 3: obtain unbind code
Check device PSN, which will shown on the back of device, or on the homepage; You can also enter menu【Device Information】to check it. The three PSNs are the same one.
Input the PSN to input box in above pic, click【submit】to obtain unbind code.
Part 4: unbind device
Reboot your device, and enter language selection interface (see below pic).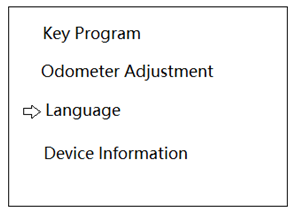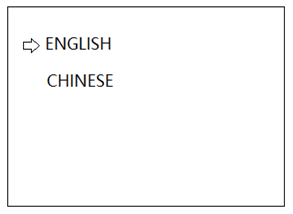 Press UP and DOWN (①) buttons on device at the same time, then press LEFT and Right buttons at the same time (see below pic).
The screen skips to "unbind code" interface, please input the unbind code obtained from dealer's service center website (refer to below pic).
Press the device's button A(Enter) to confirm.
Continue to press button A(Enter), enter unbinding instruction interface (refer to below pic).
Stay in this interface, and do not press A(Enter) for the time being. After finish the following operation steps, you can press A then.
Part 5 : unbind server data
(Following part 3)
After obtain unbind code, there is a registration code input box. According to prompt messages, please input here the registration code shown on the device's interface (refer to the end of part 4).
After confirm the code is correct, click【unbind】, it prompts unbind successful.
Part 6:confirm to unbind JLR-IMMO
(Following part 4)
On unbinding instruction interface, press device's button A(Enter) to confirm it's unbound successful (see below pic).
Press button A(Enter), the device will reset and reboot, and enter homepage. Your device is unbound completely now.