Guide to add a Chrysler 300C 2014 year smart card by using SKP1000 key programmer via OBD.
Information:
Original key: 4-button Smart card
Frequency: 433mhz
Chip: 46
Slot: Without slot
Security pin code: Yes
Device: SKP1000 tablet car key programmer
(Here is the Chinese menu of SKP 1000.)
Step 1: Read Pin Code
Connect SKP-1000 with vehicle via OBD diagnostic socket
Select Chrysler car brand
Select New 300C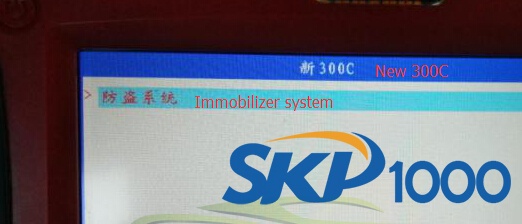 Choose OBDII connector, turn ignition to ON position
Select Immobilizer system
Select Read Pin Code
Read pin code success. Record the pin code for later use.
Step 2: Add Smart Card
Select Add Smart Card
Follow SKP1000 prompt to leave the smart card to be programmed inside the car, take other cards out of the car
Turn on emergency flashes and turn ignition OFF!!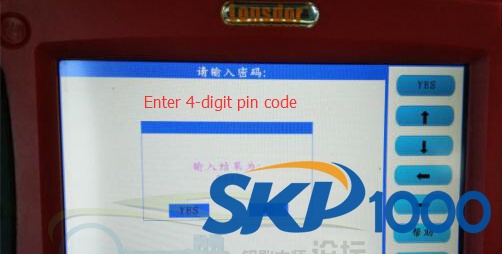 Enter 4-digit pin code read previously
Configuring, please wait for 1 minutes
Attach the smart card to Start button and press on Lock button once
Press YES to continue
Program success
Done.
Unplug SKP1000 auto key programmer.