Guide to use SKP1000 key programmer to add ID46 electronic key on a 2007 Chrysler 300C by OBD.
Key information:
Original key: 3-button straight key
Frequency: 433MHz
Chip: 46 chip
Remote programming: Automatically generate remote
Pin code/security code: No need
Device: SKP1000 tablet car key programmer
Procedure:
Connect SKP1000 key programmer with vehicle via OBD socket
Turn ignition ON
Select Chrysler
Select 300C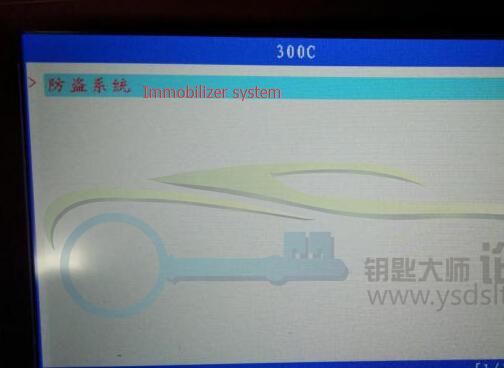 Select Immobilizer system
Choose OBDII connector
Turn ignition ON
Press YES to go on
Select Add new key
Insert new key to be programmed
Turn ignition ON
Press YES to continue
SKP-1000 adds Chrysler 300C 2007 key success.
Automatically generate remote control and start engine.